TRANSPORTABLE BY LAND, SEA OR AIR
DESIGNED FOR REMOTE OR HOSTILE LOCATIONS
MULTIPLE UNITS FIT INTO A SINGLE CONTAINER
REQUIRES ALMOST NO TOOLS TO ASSEMBLE
KITS CONTAIN A VARIETY OF OPTIONS
DESIGNED FOR SYSTEMATIC, EFFECTIVE AND REPETITIVE USE
At CTS we have developed a safe, efficient way to turn typical shipping containers into shelters for nearly any application you can think of.
We have specifically designed our system to work and function in real world conditions and environments, from rainforests to deserts and everything in between. Whether you need a shelter for storage, personnel, or equipment, these units were specifically designed to complement the shape and dimensions of an ISO container.
The CTS system consists of a modular container roof truss and wall system, which maximizes the potential of an ISO shipping container, or "sea can."
Using our revolutionary Lok Blok system, the CTS structure can be attached to a shipping container in as little as half a day. The speed and versatility allows for increased productivity and confidence to the end user, no matter the application.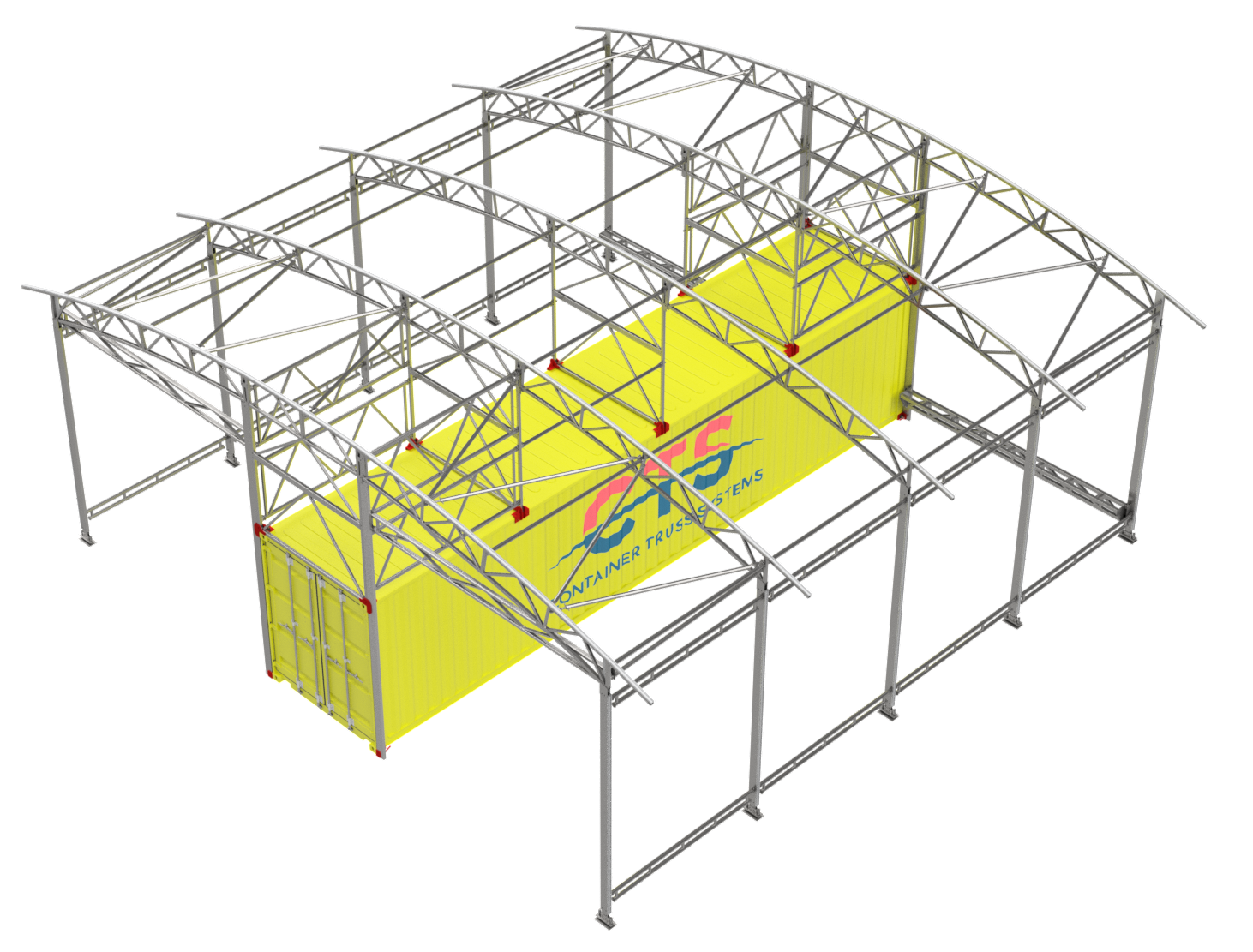 MULTIPLE APPLICATIONS
The CTS system is designed and engineered to ensure the highest standards of safety quality and performance for all industries. If you need to optimize space and resources in remote locations anywhere in the world, we have a solution for you.
Oil & Gas Applications
Sports & Recreation
Industrial & Agriculture
Events & Storage
Military & Aviation